Cristiano Ronaldo Aveiro Santos is a prolific player who have stood up in all ramification when it comes to playing the game of soccer all over the world. Born in the city of madeira he started his football career in at a youthful age of 7 when he started playing as an amateur for Andorinha from 1992 to 1995, he played for Nacional before joining sporting cp in 1997. 
Joining Manchester united from sporting cp, Cristiano Ronaldo have gone ahead to dazzle the world in an incredible manners with top clubs like Manchester united, Real Madrid and juventus with Real Madrid being the peak of his major achievements.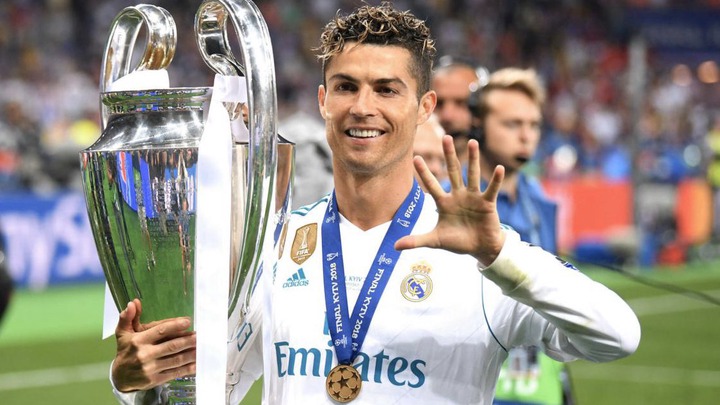 A lot of people knows the number of Ballon d'or (Best player) award Cristíano Ronaldo has won but not a lot of people knows the Managers he won these awards under. I have thus written this article to address the salient issue of the football managers and their influence in propelling him to greatness
1. Sir. Alex Ferguson 
Sir Alex Ferguson signed Ronaldo for a fee of £12.24 million after a spectacular display from the player in a match encounter. At the age of 18years Cristiano Ronaldo started his football career with Manchester united and it lasted 6 years before he was sold out to Real Madrid. 
It is no doubt that Sir. Alex Ferguson contributed a lot to the career of Cristiano. As a young inexperienced player it was the duty of Sir. Alex Ferguson to groom the player into becoming a world class player which he was before he left the club in 2009 for a record fee of £80 million. 
Among the various awards and achievements at Manchester united under Alex Ferguson include 
Helping the club to win the premier league in the year 2006/2007 with his stellar performance. 
Scoring a total of 42 goals across all completion in 2007/08 
He was very pivotal in the winning of the league and champions league in 2008 when he scored the decisive penalty that won Manchester united the league and the header that was very important in the champions league final that Manchester united later won. 
In October 2008, he was named the FIFPro player of the year and in December 2008 he won the Ballon D'Or after a spectacular performance. 
2. Jose Mourinho 
A lot of people will not believe it that Ronaldo won the Ballon D'Or under Jose Mourinho. In 2013 the final season Jose Mounrinho managed the Real Madrid football club before he was replaced with Carlo Ancelotti. In the 2012/13 season the club did not win any major trophy apart from the super cup under Jose Mourinho. However the stellar performance from Cristiano Ronaldo that season was the major highlight for the club, the players and the manager that year. 
Scoring at a ratio of over a goal a game, he became the quickest Real Madrid player to reach 200 goals for the club and signed a new deal at the Bernabéu in what was a sensational 2013 for the 28-year-old. 
He also scored in both legs of Madrid's Champions League tie against his former side Manchester United but could not help his compatriot José Mourinho capture any silverware in his final year at the club.
With 66 goals in his 56 matches more than Messi and Ribery's combined 65 no one could deny Ronaldo was a worthy winner.
Ronaldo won with 27.99 per cent of the votes ahead of Messi (24.72 per cent) while Ribery was third (23.36 per cent). 
Under mourinho at Real Madrid Ronaldo has a total of 168 goals from 164 games in total under mourinho and a total of 49 assist making him a force to be reckoned with. 
3. Carlo Ancelotti
Another unknown figure who Cristiano Ronaldo won the champions league under while he managed the senior team of Real Madrid. Cristiano Ronaldo achieved a lot under Carlo Ancelotti who replaced Jose Mourinho as the Manager for the club in the month of June 2013. 
From then on Real Madrid was able to go on to win major trophies the first season Carlo ancelotti took over among which include the Champions league, the copa del Rey, The club world cup and the European super cup. In that season alone Cristiano Ronaldo was at his best again scoring a total of 61 goals across board while netting a total or 56 goals for real Madrid. 
He also won the champions league highest goal scorer award with 17 goals. 
Cristiano Ronaldo with these stats in his favour went ahead to win the Ballon D'Or in 2014 beating the likes of Messi and Neur in the process. The forward received 37.66% of the votes and beat Messi (15.76%) and Neuer (15.72%).
Carlo Ancelotti himself came second in the coach of the year award only being defeated by the world cup winner coach Joachim low of Germany. 
Under Carlo Ancelotti Cristiano had a total 112 goals in 101 games with a total of 46 assists. 
4. Zinedine Zidane
Often times Cristiano Ronaldo have often categorically made statement that Zidane made him feel special at Real Madrid. It was no gain saying that the two men, one who Was a player and the other who was a coach achieved a massive achievement at the club which saw Ronaldo winning the coveted award if the ballon D'Or in 2017.
Ronaldo has had an outstanding 2017, helping Madrid to a La Liga, Champions League and Spanish Super Cup treble this year.
The Portugal international scored a total of 49 goals in all competitions for club and country, and became the first player in Champions League history to score in each of his club's group-stage matches
Also in 2017 Ronaldo proved he was a force to reckon with when he netted twice at the final which sees Madrid win the European final, scoring 12 goals in that season winning the Top scorer award for the 5th consecutive time. 
Although Ronaldo achieved all these it is however not a lie to say that Zindane contributed to this success as a football manager himself as he (zidane) himself won the FIFA best coach award in 2017 with Real Madrid after helping the club to its first LA Liga tittle in 5 years, a champions league title and a super cup trophy. 
Under Zidane Cristiano Ronaldo has a total of 112 goals in 114 games with 30 assist which is another landslide achievement from the player himself.